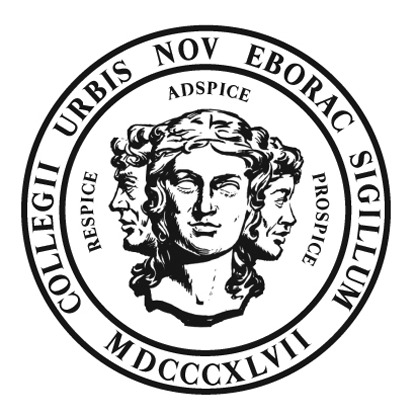 Join the
CCNY

Official Discord
---
Be apart of a true academic community.
CCNY Official will help give you the college experience that nobody else has.
Share your succuesses and laments with your fellows.
Around-the-clock curated news, events, and opportunities in NYC.
A place for job hunting, career advice, and networking.
Verified students get access to Support. If there is ever a reason to join, this is it...
Why I Made CCNY Official?
I made CCNY Official to serve the undergraduate community at CCNY in ways that I felt the college's administration could not. This is not a club or an organization, but just a place to to talk, get support, and share resources to help better the CCNY student body. I hope you find it as useful as I do.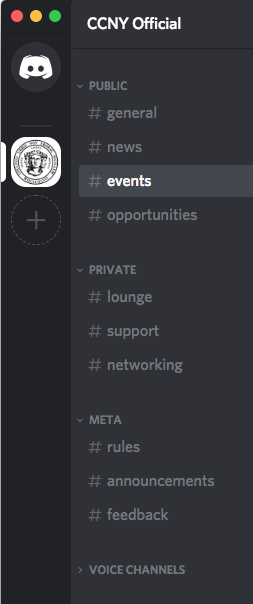 FAQ
Are you affiliated with The City College of New York?

Nope. See Disclaimer

Are you making money from this?

I wish.

What is Discord?
How do I join?

Create and Discord account and click Join now. Follow the instructions.

Do I need to be a student at CCNY to join?

No! Anyone can join and chat in Public channels. Verified students have access to Private channels and Support.

How do I verify that I'm a student?

See rules and guidelines. You must provide a moderator with some sort of proof of enrollment every semester.

Why do I need Telegram to access Support?

Because that's the way it's set up.
Rules and Guidelines
Disclaimer
The CCNY Official discord server is in no way partnered and or affiliated with The City College of New York. Any opinions, mentions, and content posted through the CCNY Official discord server does not express the opinions of The City College of New York or the City Univeristy of New York. All logos and slogans are used in accordince to The City College of New York's public style guide.